Planetary climate chaos: Strong wind storms wreak havoc across the globe
http://theextinctionprotocol.wordpress.com/2011/11/27/planetary-climate-chaos-strong-wind-wreak-havoc-across-globe/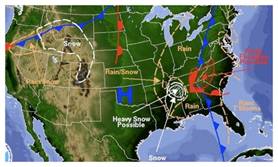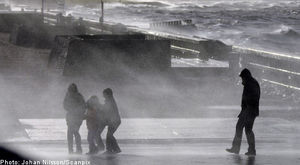 But, remember: BP Oil Spill Stalls Gulf Loop Current
Gulf Stream Dead making extreme weather - Earl of Stirling part1
http://www.youtube.com/watch?feature=player_embedded&list=PL8E9419DF213CA782&v=dnOtPggGb4E
Beyond Patch-up The Gulf of Mexico is Dying "Super Long leaking fissure"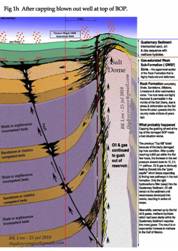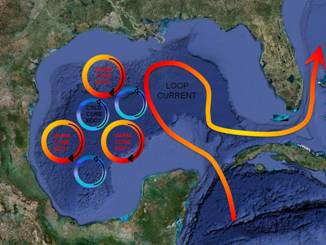 Conclusive Evidence Well A is not the well that blew up on 20 April
and: Swarm of 700 quakes unnerve residents of El Salvador
http://theextinctionprotocol.wordpress.com/2011/11/26/swarm-of-700-quakes-unnerve-residents-of-el-salvador/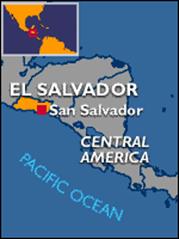 M2.5/4.5+ Earthquake list http://www.iris.edu/dms/seismon.htm
and, "they" want to do more destruction to this Planet through "their lies"
Millions Gather in Syria's Squares to Express Condemnation
of Arab League Decisions and Reject Foreign Interference
Arab League responsible for each and every drop of blood spilled on the Syrian soil as a result of media misleading and foreign conspiracies. They also stressed their rallying around the leadership of Syria and their support to the reform process commenced by President al-Assad. http://www.sana.sy/eng/337/2011/11/28/384613.htm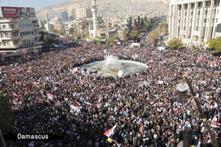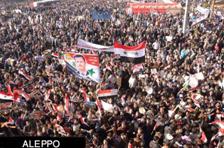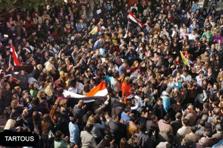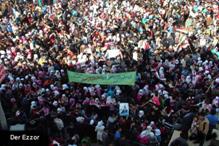 Provinces (SANA) – Nov 28, 2011 - Millions of Syrians flooded the squares of Syrian cities and towns on Monday, gathering in Damascus, Aleppo, Hasaka, Deri Ezzor, Raqqa, Sweida and Tartous to proclaim their rejection of the Arab League's conspiring decisions against Syria, pledging to protect Syria at any cost.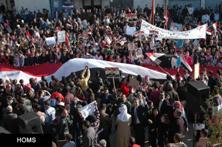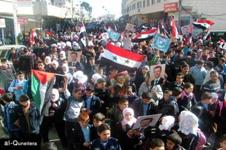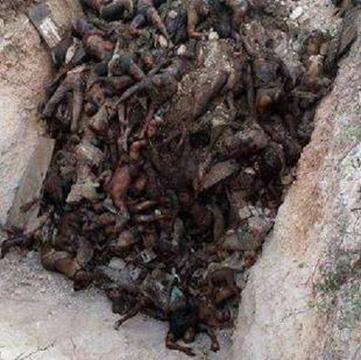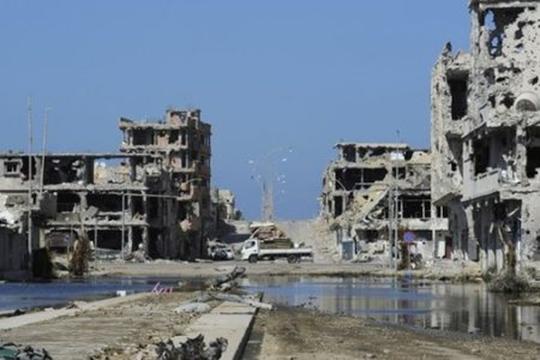 Make No Mistake: NATO committed War Crimes in Libya
http://www.youtube.com/watch?feature=player_embedded&v=2d3KaCNs290
NATO Supports Black Genocide in Libya
http://www.federaljack.com/?p=103208
Rebels force live Libyan Soldiers to eat a dead Libyan soldier
– video at the bottom of the page –
Libyan Rebels Torture Small Child by Sticking a Pole Through His Body
– video at the bottom of the page –
Will the ICC Act? Indictment against NATO Gaddafi sodomized: Video shows abuse frame by frame (GRAPHIC)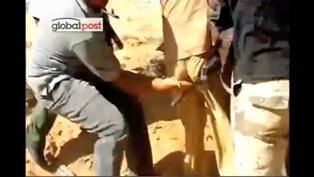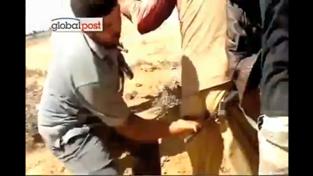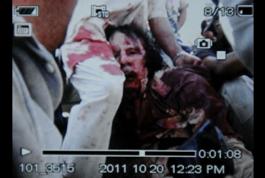 http://www.globalpost.com/dispatch/news/regions/middle-east/111024/gaddafi-sodomized-video-gaddafi-sodomy
and, want to make Iran look like this, what about the "China syndrome", and the damage to this planet - how evil -
Published: November 28th, 2011 By ENENEWS Staff http://enenews.com/
Report: TEPCO reveals Reactor No. 2 temperature has gone "over scale"
— "Unusual atmosphere" at press conference — Japan journalists suspicious something crucial is being hidden (VIDEO)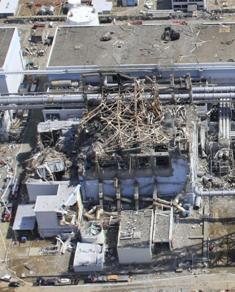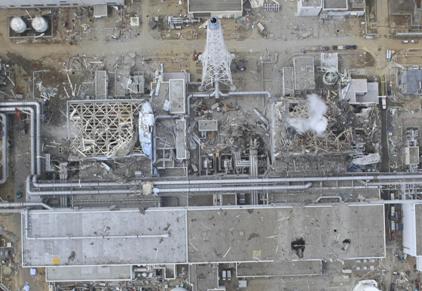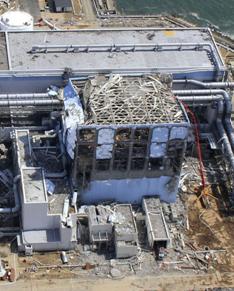 Japan - Exploded Nuclear Plant Uses MOX Fuel - Not Uranium! What is that? Just 2 MILLION Times WORSE than Uranium or Chernobyl's Meltdown!
Architect of Fukushima's Reactor 3 warns of massive hydrovolcanic explosion
http://www.sott.net/articles/show/237946-Architect-of-Fukushima-s-Reactor-3-warns-of-massive-hydrovolcanic-explosion
Mochizuki
Fukushima Diary
Sat, 19 Nov 2011 10:49 CST
Architect of Fukushima Daiichi Reactor 3, Uehara Haruo, the former president of Saga University had an interview on 11/17/2011.
In this interview, he admitted Tepco's explanation does not make sense, and that the China syndrome is inevitable.
He stated that considering 8 months have passed since 311 without any improvement, it is inevitable that melted fuel went out of the container vessel and sank underground, which is called China syndrome.
He added, if fuel has reaches a underground water vein, it will cause contamination of underground water, soil contamination and sea contamination. Moreover, if the underground water vein keeps being heated for long time, a massive hydrovolcanic explosion will be caused.
He also warned radioactive debris is spreading in Pacific Ocean. Tons of the debris has reached the Marshall Islands as of 11/15/2011.
Do new revelations prove Fukushima Reactors No. 5 and 6 had meltdowns, or even worse?
http://enenews.com/do-new-revelations-prove-fukushima-reactors-no-5-and-6-had-meltdowns-or-even-worse
Reactor 5 and 6 had criticality as well, Fukushima Diary by Mochizuki, November 12, 2011:
Mochizuki goes over three points which lead to his conclusion that the data "proves nuclear fuel had meltdown and melt outed to get out of the container vessels" at Fukushima Daiichi Reactors No. 5 and 6:
But remember: Israel's False Flag Attack on the USS Liberty June 8, 1967, in international waters to start world war 3 with Egypt and Russia.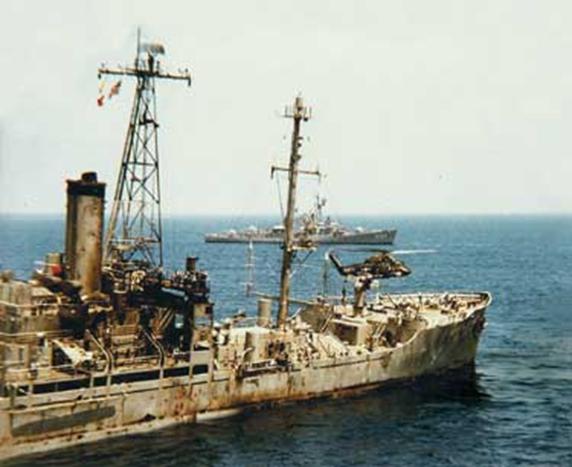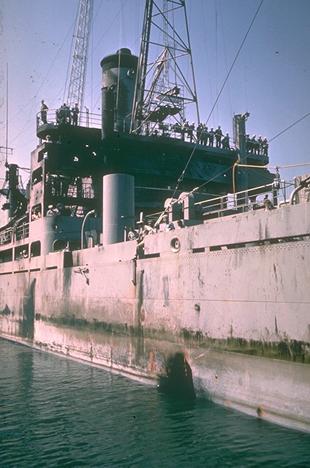 and: We Love You, Devil? and Satan on the American Dollar!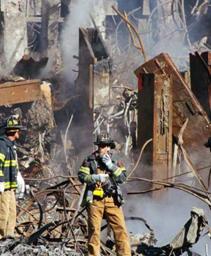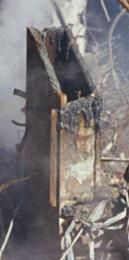 Nowhere to run, nowhere to hide
all soon will pay the price for their ignorance and their stupidity, and this includes believing in promises as all will see.
"Technology's violated Creation here on Earth, which everyone so conveniently overlooks"
Technology has allowed itself to be judged in Creation with all what's unfolded on Earth
- my CT-Scan shows I hold the evidence that technology's violated Creation –
All actions and agendas of everyone on Earth, be it Military, Political, Religious or those for human experience changed in 1971, through my 1971 Invoking of the 2nd Law and that's a fact, everything has been unobtainable here on Earth through the last 40 years and always was unobtainable, the world's only allowed themselves to be judged in Creation. - G. D. Simmons who shares this computer with Sharyn - my 1971 Invoking of the 2nd Law - http://www.harold-holt.net -